Charging Migo
Migo works with an internal rechargeable battery, which can be charged by the Micro USB cable in the box. Connect the USB cable to your computer, car, or adaptor (fast charging is not recommended, this might overcharge your device). A green light will flash to indicate your device is charging. When the light turns off, your Migo is fully charged. You can use Migo while it's charging. A red light will indicate your Migo Battery needs to be charged.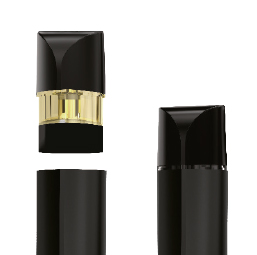 Migo Pods
Migo Pods are pre-filled with 20MG Nicotine Salts E-Liquid. They are available in 5 flavours and are designed for easy use. You can change the Migo Pods easily to enjoy your favourite flavour. To use the pods, take them out of the plastic and remove all coloured rubbers, click the Migo Pod in the device and it's ready for use. Do not force the Pod into the device.
---
Migo Refillable pods
If you use the Migo Refillable Pods in combination with the Migo Nicotine Salts E-Liquid you have to fill the Migo Pods yourself. To do this you can follow the 3 easy steps below.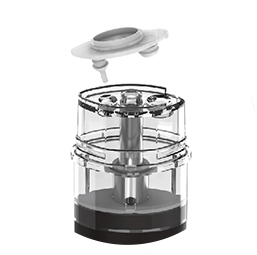 Step 1:

Remove the black mouth piece of the Migo Pod and the rubber underneath it.
---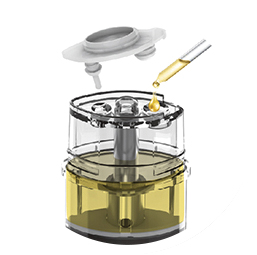 Step 2:

Fill the Migo Pod with the Migo E-Liquid. In order to do this, use the biggest hole of the Migo Pod. Do NOT use the middle hole of the Pod. This is called the Chimney and is used to guide the vapor from the pod to your mouth. If there is liquid in the chimney, place the rubber back on the pod and hold it upside down, shake the pod multiple times so the liquid can escape form the chimney
---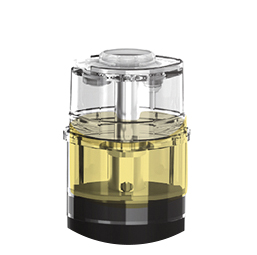 Step 3:

Place the rubber and mouthpiece back on the Migo Pod and wait around 2 minutes. After that the Migo Pod is ready for usage.